Award winning photographer:
2018: 2nd place for BEST LIVE PHOTO
2019: Overall winner for BEST MUSIC PHOTO
2019: Winner for BEST MUSIC FEATURE
2021: 3th place for BEST AUDIENCE PHOTO
2021: GOLD at Audiolove Awards
Staff photograpger for:
Gaffa.dk – Soundvenue.dk – Devilution.dk
Copenhell – VEGA – DR Koncerthuset – Gonzalesphoto
Who is behind?
I am a child of 1989, I come from a small province called Ebeltoft, but I now live in Hoersholm – approx. 30 minutes drive from Copenhagen. In my early teenage years, I was allowed to go to literally all the concerts I wanted and had the time of my life! I have always had a great passion for the heaviest and darkest part of the music genre, but embrace almost everything that makes sense to me.
I always dreamt about standing on stage myself and has always known that music was my call in life, but how it should be realized was first discovered when I instead of a microphone, took a camera and started capturing the perfect moment for a show and perpetuate a fantastic musical experience. Documenting the impressions in a picture was really what made sense to me.
I'm a man, with a camera, a dream and a passion, and nothing can stop me!
Please Read:
Text, graphics, images, sound and other content on this website are protected by copyright law. [Nikolaj Bransholm/Bransholm Photo] reserves all rights to the content, including the right to exploit the content for the purposes of text and data mining, cf. Section 11 b of the Copyright Act and Article 4 of the DSM Directive.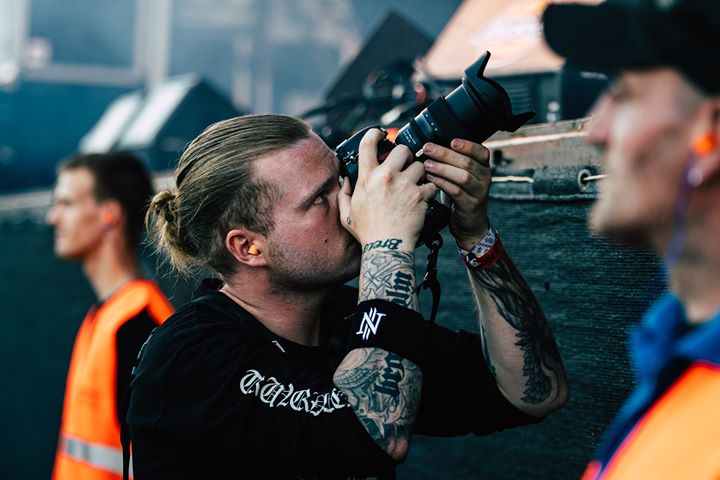 "I capture the perfect moments.."
"…and the devil is in the details!"
 The webshop is open! Not alone can you see all the amazing and cool clothes for your little ones, but you can also get a glimpse of what I have been working on intensively, it has been an exciting month with photoshoots and late-nights editing. check it out :...
2018 has simply been the most amazing year for Bransholm Photography! Thanks to: LIVLØS, BAEST, Bersærk, Impalers, Prevail and Mikkel Christensen(Prevail) - who chose to work with me this year! It has been a huge pleasure and I look forward to working with you, and of...
I just brought home a silver medal, for Gaffa Denmark Photo Awards, with my photo of "Smertegrænsens toldere" at Mono goes metal! The second best livephoto of 2018! I must admit, I found it kind of cool!